About Us
Shakthi orthopaedic Appliances Suppliers was established in 1999 as a government approved institute for assisting the rehabilitation of disabled individuals in Sri Lanka by providing them with prosthetic devices such as artificial limbs and orthopaedic items. We provide the best quality devices produced using high technology with the assistance of an internationally trained team of medical professionals who have the relevant expertise and skills with regard to the subject. We started off at No. 15/2, Mathammana, Gampaha Road, Minuwangoda and now operate a mobile service with the aim of facilitating customers from all over Sri Lanka.
Managing Director of Shakthi orthopaedic Appliances Suppliers, Mr. R.P. Thilak Premasiri, is the mastermind behind all of this work. With over decades of experience in the industry, he has nothing in mind other than providing the best products to each one of his customers. He, together with his team, has dedicated their time and effort into this cause with the aim of being a ray of hope to disabled people in the country. Apart from artificial limbs and hands, Shakthi orthopaedic Appliances Suppliers also provides its customers walking aids, wheelchairs and various hospital equipment and appliances such as anesthetic drug cupboards, bedside lockers and baby cots.
Our mission as a medical assistance institute, is to provide disabled individuals in the country with the highest-quality prosthetic and orthopaedic appliances including artificial limbs and hands made using state-of-the-art technology. Also hospital eqipments and accesories at the most affordable prices.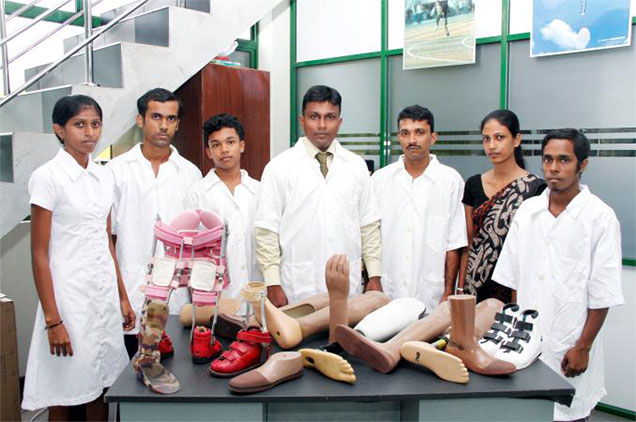 Sole agents for
Shijiazhuang Wonderfu Rehabilitation
Device Technology Co.,Ltd
Tianshan Wanchuang industrial Park,
Luandou Road, Luncheng District,
Shijiazhuang City,
Hebei,China