Shakthi orthopaedic Appliances Suppliers has been in the industry providing the best quality prosthetic and orthopaedic devices to Sri Lankans, for decades. Our products are light, strong, and comfortable and the perfect fit for various medical needs. We also provide a range of medical equipment and prosthetic materials.
We give new hope to individuals suffering from injuries and issues related to joints and limbs of the body. Our extensive service over the years has given a large number of individuals suffering from such ailments, a reason to live their dreams.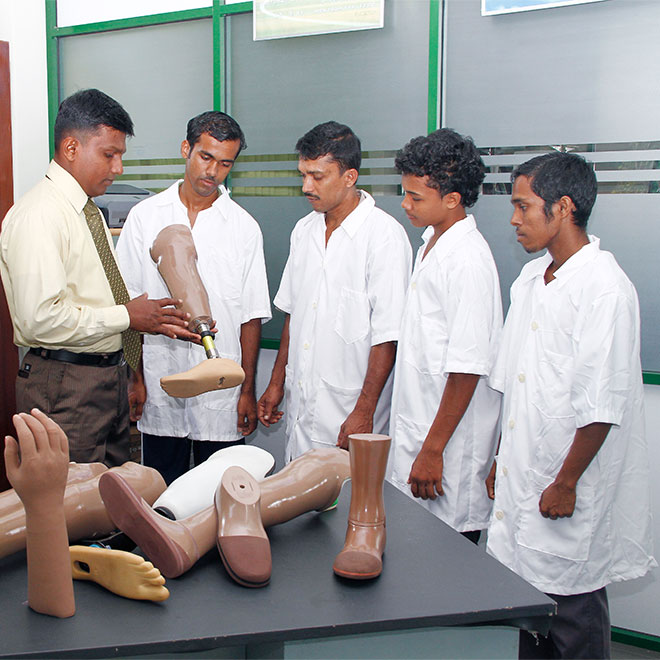 Why choose Shakthi products?
Affordable prices
Free after-sales services
Free socks and shoes that are required to be worn with the artificial limbs
10 years of trusted and friendly service
Every artificial limb/ hand comes with a 3-year warranty
Provide training and instructions related to using the artificial limbs/ hands
Customers can purchase our products from our well-equipped training center located in Minuwangoda. We also operate a mobile service to distribute our products island-wide.